There's been a lot of buzz about web companies targeting the local market in the 2nd half of 2010, and I think the key theme for 2011 will be local and mobile, as the two are interwoven.  This post is on local.
Imagine the typical local merchant – small specialty shops, dry cleaners, dentists, restaurant owners, and salons that you frequent.  These shop owners likely have no technical skills or ability to build a website.  They use email and reads news on the Web, maybe Facebook. Their time is spent serving customers, managing inventory, landlords, dealing with many physical "things" that preclude Internet marketing.
These local Merchants will play a huge role in deciding the winners of the next ten years in Internet advertising.  Three companies with a lot of momentum and different approaches to local are Yelp, Groupon and Google.
Groupon simplifies local customer acquisition by emailing a deal to the Groupon mailing list in that area.  Groupon has built a brand and spent a lot of marketing dollars attracting customers looking for local deals.   No website is required for the Merchant.  All they need to be able to do is handle the crush of customers from both a service and cost perspective.   The online presence is a nice value add for local Merchants, but not really portable outside of the Groupon ecosystem.  There are too many other sources of local customers besides Groupon for a Merchant to tie their online presence to Groupon.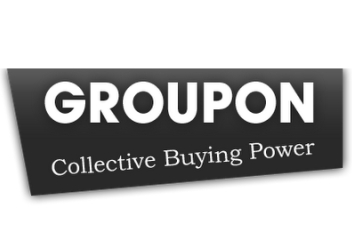 In late November Groupon announced Groupon Stores which Merchants can use to setup their own e-commerce store on the Groupon platform.  It's a move towards a more self-serve, scalable product.  These are the types of things Google loves.  Interestingly, this was announced when the Google negotiations went public.   Maybe it enabled Groupon to add a couple billion to the sale price.  The question I would ask is if Groupon customers even have the time to manage their own store?  Is it worth the ROI for the local Merchant to spend time each day, week, month, etc managing a Groupon site?
Google on the other hand enables local businesses to reach potential customers on their search engine.  With Google Places, Google provides local businesses with an easy way to list their site prominently in search results.  This is no independent online presence for the company, but it is tied to a huge customer base on the Google results page.
The fact that Google just made Marissa Mayer head of local speaks to how important they view it in their future.  It's also been revealed that Google hired a sales force to target local.  It's good that they are open up to new ways to grow their local business.   Taking a service-based approach may be a necessity.
Yelp entered local early and executed well.  A great product, a great brand, and apps everywhere they need to be.  The one thing I haven't seen from Yelp is real innovation.
They know what they do and they do it well but I would love to see them experiment more.  They now have check-ins, and run big local deals.  But these are defensive moves aimed at rising competitors like FourSquare and Groupon.   I'm also unsure as to how popular Yelp is outside of major urban market.  Do many people review restaurants on Yelp outside of major metropolitan areas?
I see two broad goals to think about in creating a business targeted to local Merchants –
Make it as easy as possible for the business to have an independent, respectable website.  Ideally with good SEO, strong marketing copy, and a clear call to action such as a form or a phone call.
Intelligently connect that to a huge distribution platform where they could attract local customers.  Could be Google Search, Maps, Mobile, house mailing list, or any number of things.   Aggregating engaged local consumers is a big opportunity.
I don't know if we have a great solution for #1 yet, and #2 is very fragmented.  What is the easiest way for a local Merchant to have a website?   It should happen over the phone, take less than 5 minutes, and have zero ongoing time investment for the Merchant.  It also needs to be effective.
Search engines are probably the biggest local customer aggregators; good for Google but a challenge for Groupon.  But the Groupon brand has tremendous value – they will use their brand to attract qualified customers looking for local deals.  Google means search.
Then there's Facebook – where do they fit in all of this?  They have location knowledge of a huge user base, and give businesses an easy way to have an online presence.  It's not independent, but given the size of their user base may be a worth time investment for the Merchant.
My prediction is that 2011 will be a big year in local.  No leader will emerge, but the keys to success will become more apparent.
Further reading: Paul Kedrosky interview on AdAge.com, Jim Moran on the Yipit blog, and on Jon Steinberg's blog